fuco ueda,
sprouting 2,
acrylic on cloth no wood

last night i was meditating on how beautiful Yellena's show is. she arrived yesterday with the whole show, new works on paper as well as gorgeous acrylic on board pieces. as we were unpacking the boxes, i again had a feeling of being artistically overwhelmed. how does so much beauty come from one small, lovely woman? as we laid out the pieces on the floor i was overjoyed to see the kind of show i had been dreaming about mounting since art school. Yellena has cleverly framed her pieces in white shadowboxes. on the white walls of the gallery it has a crisp, clean aesthetic that just sings. the shadowboxes give the show the feeling of an aquarium, each little scene has its own habitat, its own environ, and the small scale invites the viewer into the details, as if approaching carefully curated microhabitats. 
i think having the "stasis" show, with its quiet subliminal beauty, directly following the veritable cirque du soliel of lopez's show will show fenario's versatility. i think both shows are in the direction that we want to go: contemporary, versatile, inherently aesthetically interesting, and youthful. they represent the kind of talent that i want to highlight with the space. people with a signature style, but with an ability to adapt and evolve to challenges and changing times.  i think that people who were present at the last first friday are going to be blown away by the transformation of the space. 
for those who were wondering, the lopez installation will remain for at least this month. let's just say we're attached. (read: i had an anxiety attack contemplating the process of whitewashing the beautiful piece of art myself and several others had done so much to make happen.) 
last night while thinking about art, i was participating in an exsercise that i often undertake: mentally curating a dream show (possibly a self-indulgent act for someone who's already been so lucky in real life, but what can i say, i'm a hedonist). sometimes i think of shows that i would put together just for beauty's sake: no particular concept or theme, just things that i find beautiful. below i've put a list of pieces that i would hang in my show "a few of my favorite things". i'm not normally in the habit of posting images from artists who i haven't spoken with directly to get permission, but i'm hoping that the fact that they're in my dream show will give me some karmic respite. if any one (artists or readers) has any objections feel free to let me know. 
fuco ueda,
bad summer,
acrylic and modeling paste on cloth on wood
laurie hogin
land of desire - prozac planet 2007
 oil on canvas 36"x48"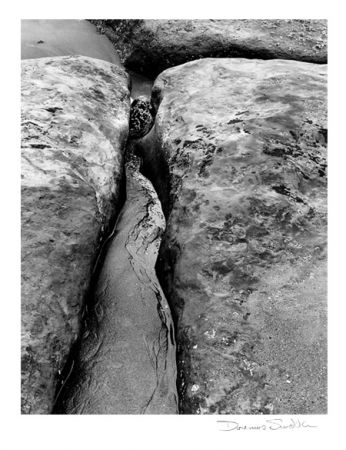 doremus scudder,
rock formation, oregon coast
silver gelatin print
(we have a stunning set of scudder prints at the gallery that i would love to find a home for)
audrey kawasaki,
minami no uta
walton ford,
falling bough
 watercolor, gouache, ink and pencil on paper
tara donovan,
colony,
pencils
nicola verlato,
enduring freedom
, oil on canvas
anne hardy,
drift
, daisec mounted c-type print
jen lobo, jealousy
audrey kawasaki,
if only you were here,
acrylic on wood